Established in March 2009, Letang Animation Information Technology Co., Ltd. is a large-scale culture & technology company focused on cultural products and a well-known R&D and distribution company in the field of animation and game.

Its affiliates: Letang Culture (Brand licensing), Letang Animation (animation production), Lexing Entertainment (animation production), and Global Animation (overseas business).

The company has formed a strong team of game development, operation and distribution focusing on animation and games, and has built an ecological circle around the animation industry over the years.

Letang now has more than 400 employees (300+ in China, 100+ in the overseas), and more than 90% of them are highly educated. Its business covers more than 20 countries and it has established subsidiaries in Hong Kong, Nanjing and Chengdu as well as branches in Beijing, Shanghai, Shenzhen, Guangzhou, Taiwan, the United States, Japan, Korea, Singapore and Indonesia. In recent years, Letang Animation has reached in-depth cooperation with many international and domestic hot IPs: Boonie Bears, Pleasant Goat and Big Big Wolf, Armor Warrior, Ultraman, Ninja Turtles, A Chinese Odyssey, etc. It developed many awesome mobile games like Boonie Bears: Temple Bear Running, Armor Warrior: Hero Saga and Ultraman: Hero Legend. The total install number of these games has broken though 2 billion times. Letang, a leading brand in the domestic animation and game field.
Game Development
Letang Animation is committed to providing one-stop online entertainment experience for global players. The technical team has more than 300 members with strong R&D capabilities. We independently developed dozens of boutique mobile games. These products have ranked among many top mobile game ranking lists in China and some of them have a monthly flow of over 10 million CNY. The total download volume of Letang's games has exceeded 2 billion times. Temple Bear Running, adapted to Boonie Bears, exceeded 800 million installs. This is the first game in China adapted from anime theme. With its excellent game experience and powerful IP, this game won great support and praise from players. Besides, Boonie Bears: Briar's Farm also exceeded overs180 million installs. The total install of Armor Warrior: Hero Saga, adapted from Armor Warrior, exceeded 400 million. Several other products also achieved over 10 million installs.
Game Distribution Operation
Beside the R&D strength, Letang also owns strong distribution and operation strength. It has set up the strategic partnership with operators like China Mobile, China Telecom, China Unicom, Google Play, Tencent, Baidu, 360, Huawei, Xiaomi, OPPO, Vivo, Lenovo, ZTE, Gionee, etc. And it has established extensive and in-depth cooperation with more than 600 domestic distribution platforms and more than 200 media. Therefore, Letang is able to push excellent products to tens of millions of users in a short period of time.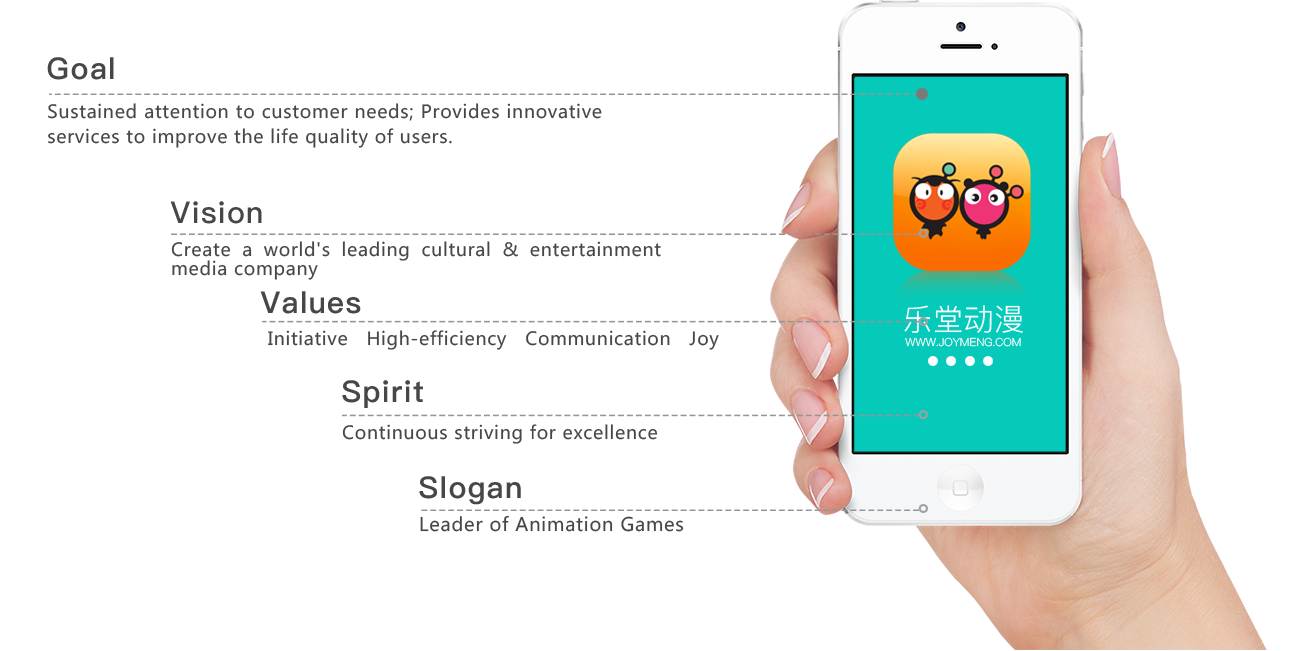 Top 100 Private Companies of Anhui Province Animation Company identified by the national Ministry of Culture
Double-software Company identified by MIIT
High-tech company identified by the Science and Technology Bureau
Vice President Unit of Anhui Service Outsourcing Association
Executive director unit of Hefei Service Outsourcing Industry Association

The first batch of Hefei Cultural Industry Demonstration Base
Jinpeng Award: the 5-Star Original Mobile Game Developer, the 5th Anniversary Special Contribution Award, the Most Expected Games Award
Cape Award 2015- Year's Best IP Adaptation Mobile Game
Gionee Estore- 2015 Best Single Game Award
Golden Dog Award- 2015 Most Expected Mobile Game Award

Fanta Cartoon- Best Contribution Award
Tianfu Award- 2015 Best Star IP Adaptation Award TOP10
Tianfu Award- 2015 Mobile Game Award (single type) TOP 10
Tengfei Award- 2015 Tencent Excellent Partner Award
PLAY.CN 2015- Best Original Cooperation Award

The First Blackstone Award in 2015- Top 10 IP Game Award
China Telecom Game Base- 2015 Best Original Cooperation Award
Golden Apple Award- 2014 Most Popular Developer
2014 Annual Excellent Golden Finger Award of the China Animation Game Industry
The 4th China Original Android Mobile Game Competition- Jinpeng Award

China Mobile Jiangsu Mobile- 2014 Excellent Partner
2014 Pan Game Development Alliance Annual Summit- Golden Exclamation Award
2014 Anzhi Official List- Year's Best Casual Game
Outstanding Game Award of China Game WoStore in 2013
2013 Wo Store- Outstanding Game Award

TOP20 Global Partners of China Mobile in 2011, 2012 and 2013
Best Action Game Award & Top 10 China Original Android Mobile Game Developer
Jinpeng Award in 2011, 2012, 2013 and 2014
The 3rd Animation Competition of Anhui Province- Excellent Online Animation Award
The 1st and 2nd Anhui Animation Competition- Golden Magpie Award

Key demonstration company in Anhui for cultural reform and development
Executive director unit of Hefei International Chamber of Commerce
Letang Animation won the Best Original Award in the internal evaluation of China Telecom Game Base in 2015
China Unicom- 2015 Wostore Single Game Award
Lemon Assistant- Best Single Mobile Game

Cape Award 2016- Armor Warrior: Nawa Anger won the Best Original Game Award
Cape Award 2016- Boonie Bears: Mecha Briar won the Best Casual Mobile Game Award
Cape Award 2016- Boonie Bears 4 won the Most Expected Game Award
Cape Award 2016- Year's Best Mobile Game Developer

Golden Tanzi Award 2016- Boonie Bears: Mecha Briar won the Best IP Adaptation Single Game Award
Most Powerful Game R&D Enterprises of Golden Dog Prize 2016
Golden Dog Award 2016- Boonie Bears: Briar's Farm won the Best Mobile Single Game Award
Golden Dog Award 2016- Letang Animation won the Most Powerful Game R&D Company Award
Wostore Partner Conference 2016- Boonie Bear: Mecha Briar won the Popular Game Award

Golden Exclamation Award 2016- Boonie Bears 3: Great Ambitions won the Best Parkour & Racing Game of the Year
Golden Exclamation Award 2016- Letang Animation won the Best Contribution Award of the Year
TJinpeng Award 2016- Letang Animation won the Best Original Developer of the Year
Jinpeng Awards 2016- Armor Warrior: Return of Hero won the Best Racing Game of the Year

Jinpeng Awards 2016- Boonie Bears 4: Jungle Adventure won the Most Expected Single Mobile Game of 2017
InTouch 2016- Letang Animation won the Best Business Potential Award
Gold Magpie Award 2016- Boonie Bears: Briar's Farm won the Gold Award in the 4th Anhui Animation Competition
Tianfu Award 2016- Boonie Bears: Mecha Briar won the Top 10 Single Game Award of the Year

Tianfu Award 2016- Boonie Bears: Mecha Briar won the Top 10 Single Game Award of the Year
In 2016, Big Head Son Adventure won the China Boutique Original Game Publishing Project Award
PLAY.CN 2016- Best Original Cooperation Award
Meizu Flyme 2017- Temple Bear Running won the Most Popular Game Award

In 2017, Boonie Bears 4: Jungle Adventure won the China Boutique Original Game Publishing Project Award
In 2018, Fruity Mars won the Golden Award of the 5th Anhui Animation Competition
Golden Top Award 2018- Ultraman: Hero Legend won the Best Single Mobile Game Award
In 2018, Temple Bear Running won the Excellent Game Award of Sporty Golden Goat Project

2018 Fanta Animation Expo- Outstanding Contribution Award
In 2018, Letang Animation was rated as the Tech Center of Hefei Enterprises
In 2018, Letang Animation was identified as the Anhui Brand Demonstration Company

Strategic partners

Operating Partners